As the impending Stamp Duty Holiday deadline looms, UK mortgage borrowing hits the highest monthly total in almost 30 years.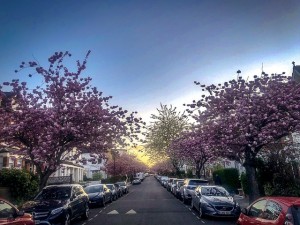 As buyers rush to beat the extended Stamp Duty Holiday deadline, UK mortgage borrowing has now hit a record high.
Latest figures from the Bank of England illustrate that the Chancellor Rishi Sunak's decision to extend the current Stamp Duty Holiday tax break until June in the budget, helped to maintain high levels of demand for property buyers.
Despite the number of new mortgage approvals dropping from 87,000 to 83,000 in March, they remained higher than the 73,000 recorded pre-lockdown, back in February 2020.
The completion of deals took net mortgage lending to £11.3bn in March 2021 – the highest monthly total in almost 30 years.
The Stamp Duty holiday currently means that buyers do not pay tax on the first £500,000 of a property's value. This is due to end on 30th June 2021, when the zero tax threshold will then be tapered down to £250,000 until 30th September 2021. After this, the Stamp Duty tax will revert back to £125,000. This, many agents believe has prompted a rush of buyers keen to beat the deadlines.
The CEO at specialist lender Hope Capital - Jonathan Sealey commented: "Everybody expected the stamp duty holiday to drive activity especially as the deadline loomed closer, but to reach the highest level of borrowing in almost 30 years is exceptional."
The property industry is starting to get used to seeing these types of figures for mortgage approvals, according to Richard Pike, Phoebus Software Sales & Marketing Director: "The stamp duty holiday lit the fire and will continue to drive the market until itcomes to an end. It is good to see the housing market as buoyant as it is, but it's also causing some consternation.
"House prices are being driven up, with estate agents reporting many buyers offering over the asking price to secure their preferred property. How sustainable this is, when lenders are tied by strict affordability guidelines, is debatable. If the housing market is helping to drive the nations' recovery in an unsustainable manner, will we be generating problems further down the track?"
David Ross, Managing Director of Hometrack, also responded to the Bank of England's latest Money and Credit Report by saying: "Mortgage market momentum has been growing month on month since the start of the year and, while the Bank of England today reports that net mortgage borrowing reached an 18-year high last month, our figures show that April is set to outperform March, signalling further activity to come for lenders.
"Our data shows that £150bn of property transactions were completed in the first 15 weeks of 2021. Running ten weeks ahead of a typical year, this level of sales wouldn't normally be achieved until the end of June. At the same time, one in every 50 homes was sold between 1st January and 15th April, up from one in every 100 homes during the same period last year.
"The return of high loan-to-value mortgage products has opened up the market to smaller properties, which often rely on high LTV financing, while adding further demand that stimulates the supply chain.
"As the end of the full SDLT holiday approaches at the end of June, mortgage applications are expected to continue to rise. Lenders are anticipating a peak in mortgage market activity until this time, before tapering off in line with the traditional seasonal slowdown from July onwards and the arrival of the summer holidays. However, the emphasis is on 'tapering'; we have no reason to expect a market cliff edge."
---
Latest posts