On 15 th November 2023, the Government announced changes to the Renters (Reform) Bill, that have been tabled to improve the living standards of tenants, and protect those who are more vulnerable.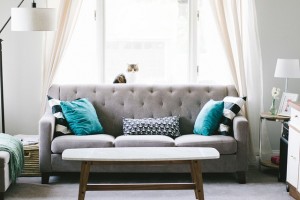 The Government announced that these newly added amendments to the Renters (Reform) Bill, are designed to ensure families are not discriminated against and the vulnerable protected.
It has now become illegal for landlords to refuse to rent properties to families with children, pets or people on benefits under these new Government plans.
However, landlords are still able to carry out their own reference checks to establish rent affordability and ultimately, "have the final say on who they let their property to".
The new measures will apply to England and Wales, with a further amendment to follow at the report stage of the Bill, which will extend them to Scotland.
The Decent Homes Standard is to be implemented in the Renters (Reform) Bill. It has already been applied to the Social Housing sector, but from now on, it shall be included in the Private Rented Sector (PRS) (for the first time) as well. This will ensure that rental properties meet the expected living standards and will lay out a clear bar for what tenants should expect from their home. It will be set following further consultation and will help to meet the target of reducing rented properties that are not fit for purpose by 50% by 2030.
Housing Secretary, Michael Gove said "Everyone deserves a home that is safe, warm and decent. But far too many live in conditions that fall well below what is acceptable. As part of our Long-Term Plan for Housing we are improving housing standards across the entire private rented sector, while also ending discrimination against vulnerable people and families who are being unfairly denied access to a home."
These measures will significantly reduce the unacceptable numbers of people currently living in poor conditions.
Sam Reynolds, CEO of Zero Deposit, commented: "The news will be viewed as a step in the right direction for tenants and landlords alike. It's good to see the Government has finally heard our calls to improve standards within the rental sector.
"Not only does this mean tenants will benefit from an improved standard of living, but legitimate landlords who do work tirelessly to provide quality rental accommodation will no longer have to compete against those who cut corners in order to maximise their profit margins. This has to be good for the industry.
"But this falls considerably short in creating remedy's to core issues within the market; such as a lack of available lettings stock which is driving up average rents and providing stimulus for landlords to invest in growing the PRS."
Local Authorities will be given new enforcement powers to require landlords to make properties decent, with fines up to £30,000 or a banning order in the worse cases.
Councils will also be given stronger powers to investigate landlords who rent substandard homes, providing them with the tools they need to identify and take enforcement action against the criminal minority and help drive them out of the sector. This is seen as welcome news by the property industry.
The Government also announced a ban on Section 21 'no fault' evictions, to protect tenants and give them the security to call out poor standards without fear of losing their home. It also gives tenants a legal right to ask for a pet and creates a new Ombudsman to resolve issues with their landlords more quickly.
If you have any queries about the Renters (Reform) Bill, or would like to discuss the new changes in greater detail, please don't hesitate to contact blackstock@davidandrew.co.uk
---
Latest posts