MPs recommend a £300m spend to help tenants in arrears avoid mass evictions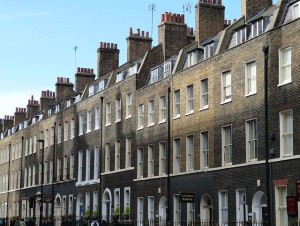 As a result of the COVID-19 pandemic, MPs recommended today that ministers should be spending up to £300m towards helping tenants pay for rent arrears, in order to prevent mass evictions.
The announcement from the all-party Housing Communities and Local Government Committee, led by Labour MP Clive Betts, has said that providing funds to ease debt now, would save money otherwise needed to be spent to support people facing eviction from their homes.
The 53-page report was published today, saying: "Helping tenants pay their rent arrears is the simplest and most straightforward way to avoid evictions and help landlords receive income.
"The committee received an estimate that such a rent arrears relief package could potentially cost between £200m and £300m, however given the number of potential evictions it could prevent it would likely save significant expenditure on homelessness assistance."
There was a ban on evictions imposed at the start of the COVID-19 pandemic in March 2020 and this is now due to be lifted in May.
Experts, including Paul Shamplina from Landlord Action, fear this could trigger a steep rise in tenants who have been unable to afford their housing costs since the start of the COVID-19 crisis, being given notice to vacate their homes.
There was also concern raised by MPs for landlords, as many have been unable to collect rent due for more than 13 months.
The NRLA (National Residential Landlords Association) has welcomed the report published today by MPs on the Housing, Communities and Local Government Select Committee on how the crisis caused by the COVID-19 pandemic has impacted on the private rented sector.
The Chief Executive of NRLA - Ben Beadle said: "We welcome today's report which calls for a proper exit plan for the private rented sector from current restrictions.
"At the heart of that plan needs to be action to tackle rent debts built as a result of the pandemic. The Committee is right to express disappointment at the lack of a clear strategy from the Government to deal with this pressing issue.
"We whole heartedly support the Committee's call for action to support tenants to repay rent arrears to be a top priority, including consideration of making payments direct to landlords. As the report notes, this would be the best way to sustain tenancies and help landlords receive income."
---
Latest posts