As Summer 2021 comes to an end, the Autumn months of September and October are still a great time of year to sell your property.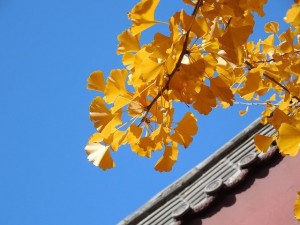 Recent industry research suggests that as the months of September and October mark the official end of summer and the start of the picturesque autumn season, this continues to be a great time of year to sell your home.
Here are some of the key reasons why you should consider putting your property on the market to sell in September or October:-
Seller's Market
The current buyer demand for properties is far greater than the number of good quality homes that are available for sale, which makes this a seller's market.
Buyers and sellers who are on the market from September and October onwards, are serious and motivated and furthermore, speculative buyers are less likely to be looking at this time of year.
Buyers tend to be looking to move for a specific reason, whether it's to register their children for new schools or relocating for a new job.
Which is why putting your house on the market to sell now makes it the perfect window of opportunity for sellers. Particularly as these sharp-eyed serious buyers are vigilantly on the look-out for desirable homes to come onto the depleted market and are snapping them up very swiftly!
Schools
Many families who wish to get their children into a particular primary school, will aim to be settled in the required catchment area well before the admission deadline. For next year, the date is around 15th January 2022, but it is always best to check ahead with the relevant local borough to confirm. School admission deadlines can also be a key motivation for families with children of school age who are eager to be in their desired location well before the end of this deadline.
The competition for some good local schools can also be quite fierce, so buyers will want to act in plenty of time to give themselves the best chance of getting a coveted place for their child. As a seller, if your home is located within the catchment area of a popular and oversubscribed local school, this can make your property more desirable for certain prospective buyers when trying to secure your sale.
Weather
Weather can play a big part in property sales. Generally, most people prefer to avoid moving home during the colder winter months, when the weather can be quite extreme. If there is a particularly cold snap, people are more likely to be put off by all the elements of a house sale. The weather in September and October tends to be relatively mild when compared to the depths of winter, meaning house viewings and moving days are usually not rained off or postponed due to snow!
From a marketing perspective, selling is also much easier when it's not too dark and gloomy outside. It's always better to present your property in the best light when you can show off any garden/outside space you have and leave windows open to let in fresh air (and the central heating off) during viewings. Photos of properties in late summer/early autumn are also likely to have more appeal than those taken during the long, dark winter months.
The crisp Autumnal months provide a stunning backdrop once the leaves start to change colour and are set against a bright blue sky! This also helps create the right visual background for your property's photography - which will be the first impression created to entice potential buyers to make an appointment to view your home!
Free Market Appraisal
To avoid disappointment by missing out on this peak window of opportunity during the months of September and October, act now by calling your local David Andrew Sales Manager TODAY to book your FREE valuation:– Archway: 020-7619-3750, Highbury: 020-7354-9111, Stroud Green: 020-7281-2000 or email info@davidandrew.co.uk
---
Latest posts