Rental yields reach a three-year high in the first quarter of 2021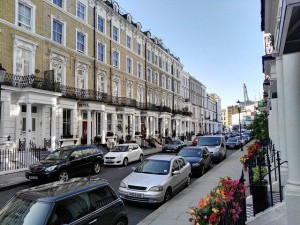 PRS rental yields since Covid
According to recent research conducted by Paragon Bank, rental yields reached a three-year high of 6% in the first quarter of 2021.
The research found that rental yields have climbed by 0.2% from 5.8% in Q4 2020 to 6% in Q1 2021. This represents a year-on-year increase of 0.7% after Buy-To-Let Landlords said they were able to generate average yields of 5.3% in Q1 2020.
As part of a survey conducted on behalf of Paragon Bank by BVA BDRC of just under 900 Landlords, Buy-To-Let Landlords were asked what rental yield they currently receive,taking into accountrental income as well as any mortgage, maintenance plus other costs associated with running their lettings portfolio.
The results illustrated that investors' ability to generate income is partially impacted by where their propertiesare located inthe country.
The highest average rental yields are currently achieved by those who are managing lettings businesses in the South West (6.7) and North East (6.6%).
Unsurprisingly, landlords with property in Central London continue to achieve the lowest yields at 5.4%. This of course is due to the much higher average property prices in the capital.
The Managing Director for Mortgages at Paragon, Richard Rowntree commented: "Rental yields are a key measure for landlords so it's encouraging to see them indicate being able to generate average yields of 6%.Paragon identified a correlation between typical yields generated and portfolio sizes was also identified after single property landlords recorded average yields of 5.7%, while landlords who operate portfolios containing 20 or more properties responded saying they are able to generate average yields of 7.1%.
"The fact that this is a three-year high and is being reported alongside continued high levels of tenant demand suggests that the private rented sector has bounced back well from the Covid-19 pandemic and is actually stronger as a result of providing stable homes for tenants during the challenges of the past year or so."
Managing Director of David Andrew, David Brett also commented: "As soon as all businesses re-open and the vaccine roll-out continues and expands across the community, we are confident that the rental market will bounce back to pre-Covid levels in Quarter 2. Once the lockdown restrictions are lifted and our lives start to resemble normality, the tenant demand for accommodation in the private rented sector will be high again in July/August/September."
---
Latest posts