Private tenants and the effect of Coronavirus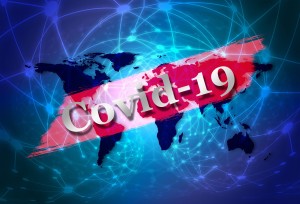 Tenants who are struggling to make their rent payments because of the impact of the Coronavirus, need to be dealt with in a sympathetic way by their landlords, according to the Residential Landlords Association.

Millions of people will have their jobs and incomes negatively impacted by the economic effects of the Coronavirus.
Banks have recently announced that mortgage holders can negotiate a payment holiday for up to three months.

The Residential Landlords Association says members should also allow tenants who are affected by the virus to pay later. Other bodies have been calling for more radical action.

How the Coronavirus is affecting rental payments

As businesses across the board are being forced to close due to the virus, many of their employees, often young people, are being asked to take unpaid leave. This is seeing many lose contracts or being moved onto statutory sick pay which is a much lower amount. This loss of income is obviously impacting a tenants' ability to pay their bills and in particular their monthly rent.

A multitude of banks have offered their customers who are in similar positions but are home-owners, the option of deferring their mortgage repayments for up to three months (although each bank may have differing rules).

Although this does not generally extend to landlords' who have buy-to-let mortgages, landlords' groups have called on the banks not to differentiate and to treat them in the same way.

No such widespread policy is in place for tenants wanting a similar pause, however the Housing Minister is expected to make an announcement in the next few days to address this issue.

RLA Advice

The Residential Landlords Association, has said that where tenants have been affected by the Coronavirus and have maintained a good payment history, the landlords should allow them to pay their rent at a later date.

John Stewart, policy manager for the association, said "Whilst a minority of tenants may use the outbreak as an excuse to avoid paying rent, most will be genuine and suffering stress," he said. "If there hasn't been a history of arrears or delayed payment, then it is better to accept the situation and work with the tenant to repay any arrears when things return to normal."
---
Latest posts