The Prime Minister Rishi Sunak, has recently announced the scrapping of the proposed energy efficiency targets for households, including properties in the Private Rental Sector (PRS), which will be seen as welcome news for many landlords.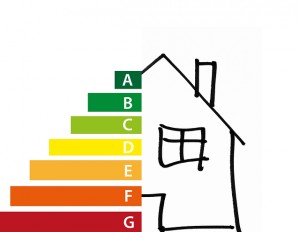 It has been estimated that nearly half (46%) of landlords have spent between £500 - £20,000 on investing or improving their property in the last year, with the average amount landlords have spent being £25,148. This average amount rises to £37,164 for the London-based landlords.
The changes to EPC requirements were scheduled to come into force in 2025, meaning all properties covered by a new tenancy agreement would have been required to meet an EPC rating of C or above. This same legislation would have been extended to all rental properties from 2028.
However, in his recent speech the PM appeared to have watered down several green policies, saying: "Under current plans, some property owners would have been forced to make expensive upgrades in just two years' time.
"That's just wrong. So those plans will be scrapped and while we will continue to subsidise energy efficiency, we'll never force any household to do it."
Understandably, there was a mixed reaction to the announcement from the property industry.
CEO of Market Financial Solutions, Paresh Raja, said: "Looking specifically to the scrapping of the impending EPC regulations, we have to acknowledge what a complex issue this is. Many landlords will breathe a sigh of relief that there is no hard deadline for them to upgrade D-or-below related properties. Tenants may also benefit - rental prices might have risen in order to cover the costs of landlords upgrading their properties.
"However, many landlords will have already improved the energy efficiency of their properties at great expense."
Ben Beadle, Chief Executive of the National Residential Landlords Association, commented: "The NRLA wants to see all properties as energy efficient as possible. However, the uncertainty surrounding energy efficiency policy has been hugely damaging to the supply of rented properties.
"Landlords are struggling to make investment decisions without a clear idea of the Government's direction of travel.
"It is welcome that landlords will not be required to invest substantial sums of money during a cost-of-living crisis when many are themselves struggling financially. However, ministers need to use the space they are creating to develop a full plan that supports the rental market to make the energy efficiency improvements we all want to see.
"This must include appropriate financial support and reform of the tax system which currently fails to support investment in energy efficiency measures."
Following up on the statement, Rishi Sunak said that the Government remains "committed to Net Zero by 2050 and the agreements we have made internationally – but doing so in a better, more proportionate way", after revealing a 50% increase in grant funding through the Government's boiler upgrade scheme, plus "far more time" to transition from gas boilers to heat pumps, in addition to a delay on banning the sale of diesel and petrol cars.
For further advice on the updated EPC regulations, please get in touch with our Property Management Office on Tel: 020 7354 9222 at 235 Blackstock Road, London N5 2LL, or email theo@davidandrew.co.uk
---
Latest posts