Boris Johnson announces his latest plan to improve access to 5% Deposit Mortgages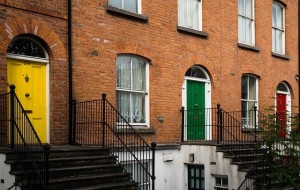 At the Conservative Conference held last week, Boris Johnson announced that the government would look to significantly increase the number of owner-occupiers in the UK, through a range of long-term fixed rate 95%, loan-to-value mortgage products.
The commitment by Boris Johnson to 'turn generation rent into generation buy' through a marked increase in low-deposit mortgages for first-time buyers, has been enthusiastically welcomed by the UK's leading professional body for estate agents - NAEA Propertymark.
Moneyfacts is an entirely independent body that is authorised by the Financial Conduct Authority for mortgage, credit and insurance products. They recently reported a sharp decline in low-deposit mortgage deals in September 2020 (compared to September 2019), which has resulted in a 93% fall in the number of mortgages that are worth at least 90% of a property's value.
So the Prime Minister's change in tone which has seen him encouraging a generation of renters to become a generation of buyers, is seen as good news by the Chief Executive of NAEA Propertymark, Mark Hayward who commented:
'We encourage lenders to come on board and support this initiative to enable first-time buyers to enter the property market by future proofing the financial burden many face. We want to see intent become action quickly so that first-time buyers can make the most of the current stamp duty holiday and continue to stimulate the housing market.'
However, the banking industry has advised caution against what it views as irresponsible lending, following on from Boris Johnson's statement.
The Managing Director of Personal Finance at UK Finance (banking trade body), Eric Leenders, is amongst those who have expressed concern by the lack of details provided by the PM, whilst a government spokesperson failed to confirm any of the details for the proposals. Such as, what the length of the home loans would be and whether the state would guarantee these higher risk mortgages.
Leenders said: 'Firms have a duty to lend responsibly and consider the affordability of the mortgage in the long term, helping customers to avoid the risks associated with negative equity.'
Whilst the Prime Minister is hoping his latest plan to improve access to 5% deposit mortgages will create an additional 2 Million home owners, the finer details have yet to be outlined.
---
Latest posts