How the housing market is returning to normal following the end of the first phase of the stamp duty holiday on 30th June 2021, which saw new monthly and quarterly records broken for sales activity across London.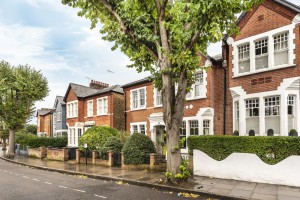 As the Halifax Building Society reports a +0.4% monthly change in house prices and predicts that buyer activity will ease in the coming months, the latest analysis of the prime central London property market indicates that transaction volumes will fall as the stamp duty holiday (SDLT) comes to an end. This will in turn mean that under-offers and new instructions are returning to historic long-run levels.
LonRes – the Independent property analysts, have found that sales which would normally complete in July were rushed forward to enable completion before the end of June 2021.
Commenting on the analysis, Head of Research at LonRes - Marcus Dixon said:
"A month on from a record-breaking June, the impact of the stamp duty holiday is still with us. It's been a quiet July for exchanges as sales which under normal conditions would have occurred this month were pushed forward into June.
"Unsurprisingly, the lower end of the market saw the biggest fall in activity between June and July. Only the top end of the market, above £5 million, recorded an annual increase. Buyers here were perhaps less inclined to be part of the conveyancing scrum leading up to 30 June.
"The stamp duty holiday announcement on 8 July 2020 led to a surge in new instructions and under offers over the month. This makes comparing July 2021 with July 2020 somewhat misleading.
"While July this year looked particularly quiet compared to the same time last, the reality is that new instructions and properties going under offer over the course of the month were much more in line with the long-run average. And if confidence were needed, these key metrics suggest the prime London markets are holding up well."
The number of sales recorded in the run-up to the end of the first phase of the stamp duty holiday on 30th June 2021 saw new monthly and quarterly records broken for activity across London.
But the prospect of a £15,000 saving meant that many deals were pulled forward into June to meet the deadline. For July therefore, this resulted in fewer transactions. Overall, the number of properties sold was down 22% on July 2020, when the market had been driven by pent-up demand built over the first Covid-19 lockdown, and 39% down on the five-year July average (2015 -2019).
It was properties in lower price brackets that saw the greatest fall in sales. Not surprisingly, as this is where the majority of stamp duty savings made up the highest proportion of a buyer's overall bill. The number of properties sold below £1 million was down 40% on July 2020 and 58% lower than the 2015 – 2019 July average.
However, the top end of the market, where the £15,000 stamp duty saving accounted for a negligible amount of a purchaser's overall buying costs, it was found that the activity increased.
The number of properties sold at £5 million or more was 22% higher than in July 2020, 9% higher than the longer run five-year average. Indeed, the number of July sales this year at £5 million or more was the highest since 2015.
A higher proportion of more expensive homes sold in July has impacted on average prices. This is in contrast to May and June when a higher proportion of lower priced properties sold. As a result, average prices increased 15.8% annually in July, following a 6.2% year-on-year fall in June.
Comparing prices achieved over the last three months gives a more balanced picture. Across prime areas of London prices in the three months to July were down 1% on July 2020.
Prime fringe areas in London, that are usually popular with domestic buyers, saw the highest annual increase, with prices up 4.2% on 2020 and 5.4% higher than 2019.
The stamp duty deadline of 30th June 2021 has made analysis of sales activity and prices more challenging this month. But both new instructions and under-offers appear to be returning to long-run levels which is encouraging news.
The under-offer data compiled by LonRes is a good indicator of activity over the coming months. It shows the number of properties under offer was down just 1% on the 2015 to 2019 July average and 8% down on 2020, when activity was recovering as the market re-opened (post lockdown) and the stamp duty holiday was announced.
New instructions were also up – by 6% on the 5-year average (2015 to 2019) and by 5% on July 2019. However, new instructions did fall short of 2020 levels, when stamp duty incentives and lack of activity caused by the first lockdown during the pandemic, brought more homes to market.
As a result, new instructions were down 23% in July 2021 compared to July 2020.
If you're thinking of selling your property or just curious to find out its value, please call us on 020-7619-3750 (Archway), 020-7354-9111 (Highbury) or 020-7281-2000 (Stroud Green), or email info@davidandrew.co.uk to book your FREE market appraisal.
---
Latest posts