Michael Gove, has announced the Government's new flagship Levelling Up White Paper proposals, which include radical reforms to the private rental sector to be implemented by 2030.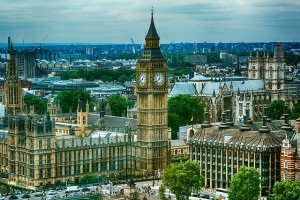 The Secretary of State for Levelling Up, Housing and Communities – Michael Gove, has announced the Government's new Levelling Up White Paper. These proposals include radical reforms to the private rental sector (PRS).
There are a total of 12 national missions to be achieved by 2030, which will be given status in law in a flagship Levelling Up and Regeneration Bill. The Government's White Paper represents a long-term plan "to transform the UK by spreading opportunity and prosperity to all parts of it".
Under these new proposals - which have been issued jointly by Michael Gove and the PM Boris Johnson, private landlords will be legally required for the first time, to bring their properties up to a set of national standards.
The Section 21 eviction powers will be scrapped.
All properties in the private rental sector will have to meet a new minimum Decent Homes Standard.
Official figures suggest that 4.4million families rent their home from a private landlord, representing 19% of all households in England.
It is estimated that landlords will be required to refit about 800,000 properties across the country under the new legislation.
The law will also introduce a mandatory register for landlords, with rogue operators being ejected from the list. All tenants in the private rental sector would gain a new right to redress for complaints about their homes.
Under existing rules, social housing landlords are required by law to maintain their properties in a decent state of repair and update them periodically, but there are no rules currently for the private sector. The new law is designed to ensure rented properties are 'safe, warm and well kept'.
The Government plans that for the first time ever, all homes in the Private Rented Sector will have to meet a minimum standard – the Decent Homes Standard.
Section 21 'no fault' evictions will further be abolished, ending the unfair situation where renters can be kicked out of their homes for no reason.
Consultation will take place on introducing a landlords register, to include setting out plans for a crackdown on rogue landlords – ensuring fines and bans stop repeat offenders leaving renters in terrible conditions.
The White Paper proposals will set out a complete 'system change' of how government works and this will be implemented specifically to level up the UK by 2030.
"By 2030, renters will have a secure path to ownership with the number of first-time buyers increasing in all areas; and the Government's ambition is for the number of non-decent rented homes to have fallen by 50%, with the biggest improvements in the lowest performing areas."
Among the various commitments pledged, the Government says it will support 20 towns and city centres across England, starting off with Sheffield and Wolverhampton. Ambitious King's Cross-style regeneration projects will be undertaken with a view to transforming derelict urban sites into 'beautiful communities'. This work will be spearheaded by Homes England, which will be repurposed to, in addition to its existing functions, regenerate towns and cities.
The '80/20 rule' which leads to 80% of government funding for housing supply being directed at 'maximum affordability areas' – in practice, London and the South East – will be scrapped, with much of the £1.8bn on brownfield funding instead being diverted to transforming brownfield sites in the North and Midlands. The Metro Mayors will also be allocated £120 million of this funding.
Home ownership will be boosted due to a new £1.5bn Levelling Up Home Building Fund being launched, which will provide loans to SMEs and support the UK Government's wider regeneration agenda in areas that are a priority for levelling up.
The Government has pledged commitment to building more genuinely affordable social housing. A new Social Housing Regulation Bill will deliver upon the commitments the Government made following the terrible Grenfell tragedy in 2017.
However, the Prime Minister was warned today not to pit London against the North as the Government unveiled its long-awaited plans to level-up the country.
Lord O'Neill, a former Treasury minister and former leading economist, and the Mayor of London Sadiq Khan, both expressed concern over funding for the capital and the South-East and claim it should not be siphoned off to boost other regions.
London receives more public spending per person than any other area, according to Treasury figures, but has been hit very hard by the Covid-19 pandemic — with economic activity in the capital dipping more compared with the rest of the country and higher rates of unemployment.
Lord O'Neill, said: "It's not about giving London a smaller piece of the pie — it's about creating a bigger pie overall, in which more people across the country can share.
"My message to the Prime Minister is this: London also needs Levelling Up — and if that makes the challenge for the rest of the country even more ambitious, all the better. We need to raise our standards everywhere."
He added: "Instead of pitting us against each other, allocate funding based on need and devolve spending to our local leaders. They are the ones who can tailor policies to fit specific local needs: let's trust them to get on with the job."
Sadiq Khan said the Government needed to "recognise that levelling up the UK must not be about levelling down London and withholding the funding and investment our capital city desperately needs".
He added: "London has some of the most deprived communities in the country and they deserve support and funding just as much as other parts of the UK.""
Furthermore, there was industry reaction from Propertymark's Head of Policy & Campaigns – Timothy Douglas, "Everyone wants to see a crackdown on rogue landlords and safe and secure private rented homes, but additional standards are meaningless unless they are enforced.
"What's key for 'levelling up' the private rented sector is ensuring that local authorities have the staff and resources needed to actively go out, inspect properties and prosecute.
"Abolishing Section 21 has been talked about for a while now by the UK Government but what agents want to know is what will replace it to maintain confidence in the market for landlords.
"Propertymark believes the only workable alternative is to strengthen all grounds for possession and make them all mandatory – this is in-keeping with the spirit of the UK Government's intentions as tenant's won't be evicted unless they have been provided with good reason to do so.
"We await further details but additional commitments from the UK Government to build more genuinely affordable social housing is important because the long-term solution to address the lack of affordability in the private rented sector is to ensure that more social housing is built to reduce housing need."
Labour blasted the lack of fresh ideas and also that the 'new' allocated money had already been announced in the October 2021 spending review.
---
Latest posts