Islington Council have implemented a new mandatory borough wide licensing scheme for HMO's (houses in multiple occupation).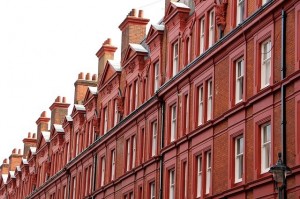 After public consultation and legal designation, a new borough wide additional licensing scheme for shared accommodation and converted buildings containing flats (HMOs) and selective requirement, has become a legal obligation. This new licensing regulation came into force on 1st February 2021 and therefore, the London Borough of Islington now requires all Landlords to have licences in place for any new or existing tenancy, for the following shared accommodation:-
All HMOs (houses in multiple occupation) located within the London Borough of Islington must be licensed including:-
Houses and flats (including those located within purpose-built blocks and regardless of the total number of storeys in the block) that are let to 3 or more people who are not all members of the same family i.e. where 3+ friends are sharing. For these properties, the Landlord or Managing Agent is responsible for licensing the property.
Buildings converted into self-contained flats to a lower standard than was required by the Building Regulations 1991 and where all of the flats are privately rented and under one single freehold ownership, (these are known as section 257 HMOs). For this type of property the freeholder(s) or block manager must make the licence application.
All houses and flats located within the Finsbury Park ward and rented to either:
A single person
Two people sharing (regardless of any relationship to one another)
Any number of persons forming a single household (family)
The different licences now required are:-
Mandatory licence:
For any property let to 5 or more persons who do not form a single family unit
Additional licence:
For any property let to 3 or more persons who do not form a single family unit
Selective licence:
For any property let to a single person, couple or single household within the council wards of Finsbury Park Ward.
For those Landlords and Managing Agents who were unable to meet the 1st February 2021 deadline and to ensure that anyone affected by the new requirement has had fair opportunity to make an application, Islington Council will accept licence applications for existing properties that require a licence, up until 31st May 2021.
To find out what you are required to do next and to ensure that that you comply with the law, please visit https://www.islington.gov.uk/housing/landlords/houses-in-multiple-occupation-hmos or contact the Private Sector Housing Team on Tel. 020 7527 3083, Email: property.licensing@islington.gov.uk where you can find out more about the schemes and whether you need to apply for a licence.
There are severe penalties for not having an HMO licence where one is required. These may include (on conviction) a fine of up to £30,000 per offence, not being able to serve a Section 21 Notice to regain possession of the property.
Any of our Landlords who need further assistance or guidance, can contact shangeetha@davidandrew.co.uk
---
Latest posts