Michael Gove has been confirmed as the new Housing Secretary of State - replacing Robert Jenrick who has now been removed from this position.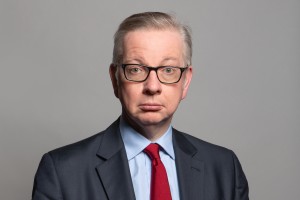 In the recent government cabinet reshuffle, Michael Gove has been appointed to the role of Housing Secretary
As the new Housing Secretary, Michael Gove will decide how and where new housing should be approved.
Gove will also need to form a new strategy to meet the government's ambitious 300,000-a-year housing target as well as overseeing a new building safety regime and a shake-up of the current planning system.
He is the fourth minister to hold the Housing Secretary of State cabinet post since it was introduced in 2018.
Gove is replacing Robert Jenrick who has been removed from this position. Commenting on his dismissal, Jenrick said: "It's been a huge privilege to serve as secretary of state.
"Thank you to everyone at the department for their hard work, dedication and friendship. I'm deeply proud of all we achieved.
"I will continue to support the Prime Minister and the government in every way I can."
Softly spoken, academic, courteous yet hated by many in the world of education, it's been widely acknowledged that Gove is not afraid to make enemies. As the Education Secretary between 2010–2014, his controversial policies at the time made him very unpopular with parents and schools. He also had no qualms about alienating heads, teachers, unions and council bosses in his attempts to reform the education establishment which he had been known to refer to as 'The Blob'.
Sam Le Pard, the co-founder of LEXI Finance, commented: "At a time when we still face a shortage of housing, material price inflation and supply chain issues, the new housing secretary will need to rapidly get to grips with their brief if they are to enable SME developers to play a key role in tackling the housing crisis.
"SMEs are vital to unlocking smaller tracts of land and regeneration sites across the country and will be essential if the government is to achieve its levelling up agenda.
"Gove's previous experience as shadow housing minister is a positive sign, but the government must demonstrate its commitment to meeting the country's housing needs."
Director at Assael Architecture - Félicie Krikler, added: "The government needs stability and leadership if it is to bring forward policies that clarify questions over design, quality and delivery methods concerning the homes we build.
"Understanding and addressing the issues in the market takes time and effort, and while another secretary gets to grips with this complex role, the housing and high-street crises will continue to unfold."
James Jamieson, chairman of the Local Government Association, said that the crisis caused by the Covid pandemic had demonstrated what can be achieved when government empowers councils to innovate and create new services locally.
"We look forward to working with Michael Gove as our new secretary of state at MHCLG to build on this and ensure councils are backed with the resources and freedoms they need to build back local from the pandemic, level up communities, and deliver more for our residents and communities."
Gove was also a journalist at one time and has some previous experience of housing when he was the Shadow Housing Minister between 2005 and 2007.
A prominent supporter of Brexit, he has twice failed in leadership bids for the Conservative party.
---
Latest posts