As Covid restrictions are lifted and people are returning back to the capital, the demand for property shoots up and confidence in the London rental market has been resumed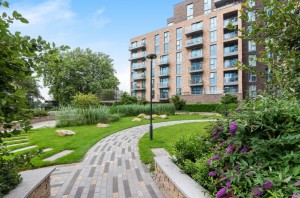 The London rental market has had a very challenging two years, primarily because of the devasting impact caused by the Covid pandemic and the lockdown restrictions. As a result, demand for property went into serious decline but then shot up again towards the end of 2021. The capital city appears to have been impacted the most by the pandemic, as elsewhere in country did not seem to have been affected quite as dramatically.
Signs of recovery
The London rental market started to show strong signs of recovery in the fourth quarter. London rents rose by an average of 7% during this period as restrictions were lifted and tenant demand spiked. There hasn't been an upward shift like this recorded since before the start of the Covid pandemic. These increases were recorded across all London postcode regions, with EC and WC seeing the highest rises. However, these areas typically have much higher rents and levels tend to fluctuate much more.
Increases across the different London postcode areas
| | | | | |
| --- | --- | --- | --- | --- |
| Area | | Ave | | Growth |
| E | | £745 | | 9% |
| EC | | £991 | | 20% |
| N | | £728 | | 5% |
| NW | | £773 | | 7% |
| SE | | £729 | | 4% |
| SW | | £805 | | 7% |
| W | | £822 | | 7% |
| WC | | £1,004 | | 10% |
Recent property industry data report rents in Greater London are up an annualised 25%, with much of the increase attributed to the stock of properties to let being down by 41% over the same period.
Rents are continuing to increase in London across every borough with the greatest annual rises mostly concentrated in the central areas such as Westminster, City, Kensington & Chelsea, Hammersmith & Fulham, Tower Hamlets, Camden and Islington.
Philip Chuku – David Andrew Lettings Manager
Highbury Office
"2022 has certainly started off with the vigour in which the second half of 2021 ended!
We continue to see the rental market go from strength to strength with people really investing in their well-being which includes their living quarters, making this the perfect time to 'make a move'
During lockdown, we witnessed people getting back in touch with nature and the importance of having outside space. This has continued to be a trend and is seeing the largest demand and rises in property with gardens and roof terraces.
I have been an agent for 18 years and this is the largest boost to the industry I have witnessed in the past 10 years and it certainly looks set to stay, having been consistent over the past two quarters and shows no signs of slowing down.
Highbury is proving its popularity as always, with its greens spaces and boutique eateries that is attracting Londoners with a work-life balance in mind."
Kasim Genc
David Andrew – Area Manager
Archway & Stroud Green Offices
"Having worked in the London property market since 2004, I have never seen the Lettings Market this flamboyant.
With more people returning into the city post-lockdown, the tenant demand across our properties listed has been boosted immensely and snapped up very quickly. There is a particular requirement in the capital from corporate relocators, students & young professionals and this has created an increase in rental prices, particularly in North London.
Following a bounce-back in demand post-covid, we are experiencing a shortage of rental properties and would ask any landlords who are interested in getting a valuation, to please get in touch with us to organise a free market appraisal."
Road to recovery
The exodus from London due to the Covid pandemic now appears to be going into reverse as lockdown and Plan B restrictions are lifted. Which means people who no longer have to work from home or study remotely, are swiftly returning to the capital. This recovery has seen a rapid return to rents that are now back at pre-pandemic levels and is a positive and welcome sign that confidence in the London rental market has been resumed.
To book a FREE valuation, please contact your local David Andrew Lettings Manager today:- Archway: 020-7619-3750, Highbury: 020-7354-9111, Stroud Green: 020-7281-2000 or email info@davidandrew.co.uk
---
Latest posts