Important announcements for those trapped in the EWS1 housing scandal see six of the major mortgage lenders confirming they will release finance on cladded flats and the Government Actuary Department has developed a new professional indemnity insurance scheme.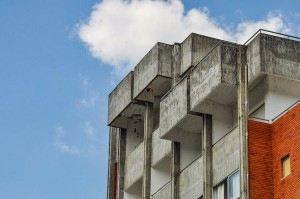 Following the tragic fire at Grenfell on 14th June 2017 which caused the death of 72 people, the Government tightened fire safety advice for flats. When lenders started to require proof that buildings met the new guidelines, sales started to fall. This was partly due to the bank valuations not being able to perform the required detailed checks and ultimately refusing to say what the flats were worth.
Then in December 2019, the RICS (Royal Institution of Chartered Surveyors) and the Building Societies Association and the UK Finance bodies created the EWS1 form to try and resolve this blockage. However, to ensure that sales chains didn't collapse and to avoid being turned down by estate agents, people were desperate for an EWS1 certificate, to prove that their block was safe to sell and inhabit. Without this external wall survey, banks and building societies were not lending on flats in certain blocks. This left many people feeling trapped and helpless, now after years of endless campaigning, there appears to be some light at the end of the tunnel.
What's being welcomed as a step in the right direction is the announcement that six mortgage lenders have now confirmed they will release finance on flats with outstanding Grenfell-related cladding problems.
In a joint statement with the RICS, the six mortgage lenders have said the Building Safety Act gave them the reassurance needed to start granting mortgages on flats affected by cladding.
The six lenders involved in this new move are:
Barclays
HSBC
Lloyds
Nationwide
NatWest
Santander
The lenders said there were a number of factors involved that had contributed to reassuring them and these were expressed in a statement.
"The introduction of the developer self-remediation scheme, plans to re-open the Building Safety Fund and a new remediation scheme for buildings between 11-18 metres will help to remove the financial risk to leaseholders in blocks of flats 11 metres and above," they said.
"We also recognise that the costs for remediating non-cladding defects is capped in law for qualifying leaseholders."
It also further added: "RICS agrees that the Building Safety Act has played a critical role in unlocking the lending market regarding properties with cladding, and this will create a vehicle to allow valuations on all blocks of flats as identified above."
Secretary of State for Levelling Up, Greg Clark said: "Unlocking the housing market for leaseholders in homes with fire safety issues is critical to helping innocent homeowners caught up in the building safety crisis to move on with their lives.
"I am delighted that the protections we have put in place for leaseholders as well as our agreement with major property developers have led to today's commitments from six of the UK's biggest lenders.
"This must now be translated into action, and I expect industry, especially lenders and valuers, to work with us quickly to fulfil these promises," he added.
This latest development also follows the recent announcement by the Government for a new cladding initiative which promises to release thousands of properties into the housing market, that have previously been left stuck in a state of limbo, under strict Grenfell fire-related risk rules.
The Government Actuary Department (GAD) has developed a new professional indemnity insurance scheme, which will enable many qualified surveyors to cover their External Wall System (EWS1) assessments.
GAD has supported the Department of Levelling Up, Housing and Communities to design and work out pricing of the scheme, which project lead Jacqui Draper says was a complex and significant piece of work.
"We have estimated that claim costs will be £100 million, although there is no theoretical cap on the total size of claims that could be made," she adds.
"We also advised DLUHC on the level of premiums needed to recoup the expected claims and operating costs."
This new scheme is set to launch in September 2022 and the Government has teamed up with a selected insurer to administer the policies to qualified professionals.
Earlier this year, the Government announced that leaseholders would not have to pay for remediation work on properties between 11m-18m high, making developers responsible for funding works. However, after initially saying 'qualifying leaseholders' would not include landlords, it included 'accidental' landlords with no more than three properties in total.
---
Latest posts