For the first time in 10 years, it is now cheaper to rent than buy, for the average first-time buyer.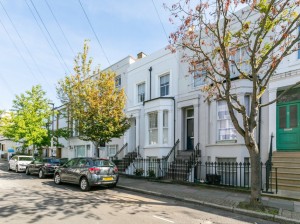 Despite rents currently at very high levels, with mortgage interest rates that continue to rise, it has meant for many that it is now cheaper to rent a home than to buy it. Recent industry research has found that because of the rise in mortgage interest rates, it is approximately £412 (26%) a month cheaper to rent a property – rather than buy it and this is even despite the high levels of rents that we are currently seeing country-wide.
The research also found that on average buyers with a 10% deposit and a 25-year loan term now face average monthly mortgage repayments of £1,603, compared with typical outgoings of £1,191 per month to rent the same home. A year ago, it was approximately £150 a month cheaper for a typical first-time buyer in the UK to get on the property ladder, than it was to remain a tenant.
An important element to note is that the size of the deposit needed by a first-time buyer, plays a big part in the affordability of whether they choose to buy or rent. Back in February 2022, it was in fact cheaper to buy a property without needing a deposit – if you could get a loan agreed on those terms – than it was to pay rent on the same home. But, again, by October this changed quite dramatically, and buyers found themselves in a position of needing a deposit of 33% for their monthly mortgage payments if they were to match the cost of the rent.
Currently, a 5-year mortgage deal will cost you around 6.3%. If (like many) your fixed rate deal is coming to an end, you are likely to end up paying a higher rate when it ends. Around 700,000 customers are likely to be affected by this in the final half of 2023.
Property industry figures have also shown that 19% of all mortgage loans taken out by first-time buyers in March 2023, were for more than 35 years. This is the highest proportion since records began in 2005 and over double the rate seen back in December 2021.
Generally, it's typically cheaper to rent than buy in the South of England and London, because of high property prices on affordability and mortgage costs, and when yields are lowest. Areas of Central London such as Kensington and Chelsea, are some of the most expensive locations to buy a home relative to renting. For example, it is an average of £5,614 a month more expensive to purchase in this area, whilst a 59% deposit would be necessary to make the monthly rental amount the same.
As well, in the borough of Camden, it could cost more than £3,088 per month to rent an average 2-bedroom flat. However, if you were to pay a mortgage on a similar property, it would be close to £5,182 – which is an additional cost of £2,095 per month i.e., a difference of 54% more expensive to buy.
Whether this is something that is likely to change remains to be seen, but for the time being, as mortgage rates continue to rise and homeowners see their fixed rate mortgage deals ending during the final quarter of 2023, for the majority, it is in fact cheaper to rent a property than to buy.
For any enquiries or advice about renting or buying a property please register your details on our website, or call your local David Andrew Office today: - Archway: 020-7619-3750, Highbury: 020-7354-9111, Stroud Green: 020-7281-2000, email info@davidandrew.co.uk

---
Latest posts