Despite the many difficulties and challenges caused by the Covid pandemic, the housing market has proved to be incredibly resilient over the past 12 months and has outperformed all the industry predictions and forecasts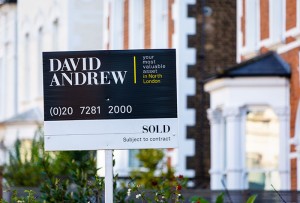 With the fast approach of Autumn, it's a good time to reflect on how the housing market performed in 2021 and what the expectations are for the remainder of the year and beyond.
When we look back at what was happening in the UK this time last year, it's quite striking to see what a difference just 12 months can make. The Covid level had been raised to a Level 4 alert and further restrictions were being implemented. Economic conditions were still not clear, the trade deal with Europe was still in negation and importantly, there was as yet, no vaccine available.
Throughout 2021 however, the property market consistently outperformed all expectations - from the record-breaking numbers of buyers looking to move, to lenders offering discounted mortgages to meet the soaring level of demand for homes.
As a result, more homes are expected to be sold this year than since 2007 and the peak of the property market's pre-financial crisis. The trends that have emerged during 2021 could also determine the market's future direction. One of the unlikely outcomes of the pandemic is that purchasing a property has in a lot of cases, risen to the top of many people's priority list.
At the start of the year in January 2021, the industry predictions and concerns were that the motivation to relocate and move to larger homes with outside space, would wane once the effects of the pandemic had eased. However, partly due to the extension of the Stamp Duty Holiday – these predictions did not come to pass. The stamp duty holiday created a lot of frenzied buying activity - culminating in a huge spike of completions in June, with an additional lower-level peak in September.
The stamp duty holiday tax break was not only a welcome boost to the property market, which like many other sectors had suffered during the first pandemic lockdown, it also encouraged people to move sooner than they had initially planned. Particularly, it appears, those who had owned their home for between four to eight years. In 2019, 55% of those relocating had owned their home for less than 10 years. In 2021, this rose to 59%, with some prompted to move because their property needs had changed during lockdown and their ability to work flexibly and remotely from home meant that requirements for extra space had became far more compelling.
Those who were in the higher-earning bracket were able to use their equity and take advantage of record low-interest rates on offer. As a result of the house-hunting activities of the more affluent, higher-value properties have been more likely to change hands, pushing the average house price upwards.
Once the stamp duty holidays came to an end, it became apparent that the wish to move for more space remained undiminished by the disappearance of the tax break, with sales agreed still above 2019 levels. Unlike the end of nearly every other stamp duty holiday recorded, the time to sell has mostly been measured in weeks, rather than months, in a growing number of regions throughout the country.
Indeed, the average seller who accepted an offer in September 2021 achieved more of their asking price than a seller who said yes to an offer in April 2021 from a buyer able to take advantage of the full stamp duty saving. This was markedly different to conditions at the end of previous stamp duty concession periods.
A lack of stock however, has proved to be the principal obstacle and deterrent to relocation. Some homeowners have accepted offers and then struggled to find a place to buy. These conditions have made some rethink a move. Sales by investors, typically those selling without buying, have remained low. However, the appearance of more attractive mortgage deals for borrowers with smaller deposits is leading to an increase in sales to first-time buyers who do not have a property to sell.
All of these factors have exacerbated the shortage of stock and supported house price growth which otherwise may have faded as the stamp duty holiday came to a close. In the short term, this lack of supply seems likely to continue, while the market's momentum remains buoyant. Ultimately, it is likely that the market will have to slow down before stock levels begin to rise once again.
The economic growth (GDP) of 4.8% in the second quarter of 2021 also underlines the strength of the UK's post lockdown recovery. The vaccination drive has been crucial to the increase in consumer spending - it has also boosted employment and incomes.
The economy is still around 4% smaller than it was pre-pandemic, but the Bank of England is expecting households to spend their amassed lockdown savings, which were equivalent to 10% of GDP by April. This should restore the economy to its pre-pandemic level by the end of the year, faster than originally expected. Growth should then return to levels more in-line with those of the pre-pandemic era in 2023 and 2024.
The employment numbers are starting to improve. By the end of July, there were 1.5 million employees on furlough, down from a peak of 8.9 million in May 2020. But the unemployment rate is expected to remain above pre-pandemic levels until at least 2024.
Inflation is fast becoming a concern and now seems set to be a major factor in monetary policy decision making over the course of the forecast period.
The industry is expecting a small base rate increase towards the end of 2022, with a return to the pre-pandemic level of 0.5% by 2024. But the expectation is that mortgage interest rates will hit historic lows early in 2022, before gradually increasing in 2023 and 2024.
If you look back to the challenges of Autumn 2020 caused by the Covid pandemic, nobody could have accurately foreseen the enormous demand for people to move home in 2021 - which would in turn, create a massive shortfall in available housing stock.
With Christmas only weeks away, prospective buyers are urgently looking for their dream home and are eager to have an offer agreed before then. Which means that October is an ideal time to start marketing your property, as the demand is still high.
If you are interested in selling your property, please call our Sales Managers today on 020-7619-3750 (Archway), 020-7354-9111 (Highbury) or 020-7281-2000 (Stroud Green), or email info@davidandrew.co.uk to book your FREE market appraisal. We look forward to hearing from you.
---
Latest posts