Despite the strength of the current housing market, sellers who have struggled to find somewhere to buy have increasingly turned to the rental market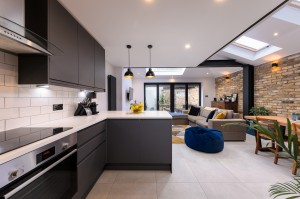 Whilst the strength of the current housing market has meant that many sellers have been able to achieve a record price for their home, due to a lack of stock it's been difficult to find a suitable property for their onward purchase. Therefore, many house buyers are choosing to break their chains by opting to rent. This has also enabled them to buy chain-free when the right property comes along and doesn't jeopardise or delay their sale.
Rental demand and chain-free properties are up significantly across the country with buyers looking for temporary accommodation and fewer complications prior to purchasing, according to Rightmove.
As there were 27% fewer homes available to buy in July 2021 than the same time last year in 2020, sellers have been struggling to find somewhere to buy. They have therefore, increasingly turned to the rental market to break their chain - which in turn enables them to proceed with their sale.
Up until now, 10% of new tenancies have been taken out by people who are selling their home. This is the highest share since 2016 and is likely to equate to over 117,000 ex-home owners becoming renters across the UK in 2021.
Renting before buying has also been driven by some house hunters making more long-distance moves. With growing numbers also looking to live in areas they know less well, many more are choosing to try before they buy. While moving into a rented home to get to know an area often isn't people's preferred option, it's nearly always more cost-effective than buying the wrong house in the wrong street.
Rightmove's Director of Property Data Tim Bannister said: "We know that one of the reasons sellers are often hesitant to come to market is because they can't find somewhere that they want to buy, but with record buyer demand there seems to be a group of people who are choosing to sell up now and rent temporarily.
"Selling chain-free is perhaps something some owners hadn't considered as a possibility before now, but with the competitive market and stock shortage we currently have they're trying to put themselves in a more attractive position when their dream home comes along."
The pandemic has also acted as a catalyst for other rental moves. 49% of tenants – so far this year - moved because they simply wanted to live somewhere different. These are moves often driven by the search for more space (inside and out), with many more people now opting to work from home. This was up from 48% in 2019 and 38% in 2012 when records began. Meanwhile, 18% of tenants moved due to a change in their family circumstances, which is a record high.
As workers are now less closely tied to the office, the percentage of tenants needing to move because of job relocations has fallen. So far this year just 11.5% of tenants moved for work, the lowest figure on record and down from 13.7% in 2019 – before the Covid-19 pandemic.
The growing number of ex-homeowners needing to rent is also contributing to the demand in rental stock as they compete with longer-term tenants. In July 2021 there were 43% fewer homes available to rent than at the same time last year, a fall that has accelerated significantly over the last four months.
And this lack of stock is underpinning rental growth, which remains well above normal levels, with few signs it's likely to significantly slow over the coming months. Rents across the UK rose by 6.2% in July compared to the same month in 2020. Southern regions (except for London), recorded the strongest annual rental growth.
Last month in July 2021 five of the UK's 11 regions saw their fastest ever rate of annual rental growth recorded since 2014. Inner London rents continued their recovery, down 11.0% on the same time last year. This compares to an annual fall of 16.5% in June and 20.3% in May. Here the number of tenants registering was up 13% year-on-year, while the number of homes available to rent was down 45% on last year's record highs.
Despite a rise in the number of homeowners who have become temporary renters, the lack of homes available to rent is likely to suppress overall activity in the rental market this year. Which could result in fewer homes available to let in 2021 than in 2020, despite last year's lockdowns.
If you are interested in letting or selling your property, or just curious to find out its value, please call us on 020-7619-3750 (Archway), 020-7354-9111 (Highbury) or 020-7281-2000 (Stroud Green), or email info@davidandrew.co.uk to book your FREE market appraisal.
---
Latest posts