Following a sharp increase in Covid-19 cases, the Housing Secretary extends the bailiff eviction ban in England and Wales.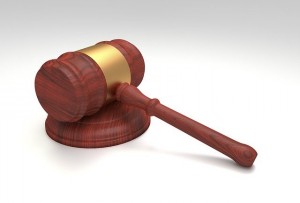 Due to the sharp increase in Covid-19 cases, bailiff eviction bans in England and Wales have now been extended until 21st February 2021.
The initial ban, introduced at the start of lockdown in March 2020, was last year extended three times with the third extension, to 20th September, also requiring landlords to give tenants a six month notice period. The Housing Secretary Robert Jenrick, then announced a so-called "Christmas truce", which meant that bailiffs were not allowed to enforce possession orders between 11th December 2020 up until 11th January 2021.
This latest extension will be until 21st February "at least" according to Robert Jenrick, when the ban will be reviewed again on that date.
This follows on from the Scottish Government extending their bailiff ban until 31st March and concern over lockdown evictions being expressed by MPs and housing charities. Polly Neate, Chief Executive of Shelter, commented "It is just too dangerous to start evicting people from their homes with Covid case numbers so high. You cannot follow the order to stay at home if you are evicted and facing homelessness. It's not safe for people to attend court, nor is it safe for bailiffs to enter people's home and forcibly remove them."
Landlords or agents acting on their behalf, will still be able to enforce possession orders if tenants are more than six months in arrears, irrespective of when the arrears accrued and therefore, no longer have to pre-date Covid-19. However, these cases will now have to go to court, but cannot be enforced by bailiffs.
There are still some exceptions to this ban. These include cases of domestic violence and anti-social behaviour. For these relatively small number of cases, bailiff enforced evictions can still take place.
Robert Jenrick also said that councils would be given £10 million to "redouble their efforts" to accommodate rough sleepers. "At the start of this pandemic we made sure that the most vulnerable in society were protected. This winter, we are continuing in this vein and redoubling our efforts to help those most in need. Our ongoing 'Everyone In' initiative is widely regarded as one of the most successful of its kind in the world, ensuring 33,000 people are safe in accommodation. We are now going further and focusing on GP registration of rough sleepers." Jenrick said this was aimed at ensuring that rough sleepers did not miss out on Covid-19 vaccines.
The government has also announced a further initiative for the private rental sector. A statement from the Ministry of Housing, Communities and Local Government says: "A new mediation pilot will further support landlords and renters who face court procedures and potential eviction from next month (February). It will offer mediation as part of the possession process to try and help landlords and tenants to reach a mutual agreement and keep people in their homes.
"Helping to resolve disputes through mediation will enable courts to prioritise urgent cases, supporting landlords and tenants to resolve issues quickly, without the need for a formal hearing. The mediation pilot will work within the existing court arrangements in England and Wales."
---
Latest posts