Government announces the housing sector will continue to stay open and operate during the latest Covid-19 lockdown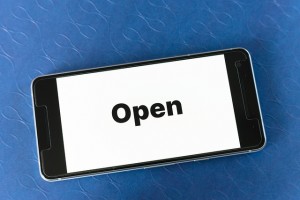 Estate agents in England are permitted to remain open and carry on with all aspects of property business, thereby enabling prospective buyers and renters to continue attending property viewings, the government has confirmed.
It was also announced that agents can continue to operate during the lockdown, as long as they follow the latest government guidance for employers and businesses on Covid-19 and safer working.
A joint letter from the Housing Secretary Robert Jenrick, in conjunction with Executive Chairman of the Home Builders Federation Stewart Baseley and the Federation of Master Builders Chief Executive Brian Berry, was published on 4th November and said 'Buying, selling and renting a home can continue, in a Covid-secure way, as it has in recent months. Estate and letting agents can operate, show homes and sales suites can remain open and property viewings, mortgage valuations and surveys can take place.' It also said that maintenance work and home repairs could continue.
In addition, the letter stated 'The housing industry has reacted with enormous agility to the extraordinary circumstances presented by Covid-19. Its determination to keep building, repairing, buying and selling the homes our country needs has been a crucial part of the economic response to Covid-19. We are committed to supporting the sector through this emergency to continue working safely to build, buy and sell the homes we all need.'
Earlier this year, the government worked closely with the housing industry to produce a charter on safe working and the message has been reinforced that the charter remains as applicable today, as it was when first published at the start of the Covid-19 crisis.
The lockdown regulations were made clear yesterday evening when the industry organisation Propertymark, sent out the following message to its members:
'Subject to approval, the regulations specifically state that activities relating to the sector are allowed to continue under Exceptions to leaving home: to undertake any of the following activities in connection with the purchase, sale, letting or rental of a residential property:-
Visiting estate or letting agents, developer sales offices or show homes;
Viewing residential properties to look for a property to buy or to rent;
Preparing a residential property to move in;
Moving house;
Visiting a residential property to undertake any activities required for the rental or sale of that property;
'Propertymark is pleased that the importance of the sector has been recognised within arrangements for the coming period. We know that our members need clarity in order to support your staff and clients.'
Timothy Douglas, Propertymark's Policy and Communications Manager, also commented: 'Following the laying of regulations for national lockdown measures in England we are very pleased that the hard work of our members and the importance of the property sector has been recognised with exceptions in the rules for home moves as well as visits to branches and allowing agents to visit property to undertake any required activities. This is of course, subject to approval by Parliament. However, at this stage all the indications are that buying, selling and renting a home will continue and must be done in a COVID secure way and in accordance with the guidance.'
---
Latest posts