With winter fast approaching, here are some practical energy saving tips recommended by energy providers following research made by a team of engineers, heat specialists and scientists which could help lower your bills. In some cases, this combination of suggestions could see you reduce over £500 on your annual home energy bills.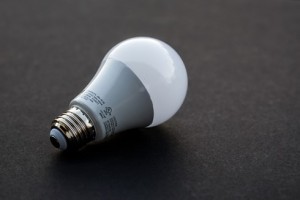 SAVING ENERGY AROUND YOUR HOME
BOILER
Saving approximately £87
Set the temperature flow on your boiler between 55 and 60 degrees. By turning down the flow setting and reducing the temperature of the water, your home will still feel warm, but this simple measure could cut your energy bill by around 12% and save up to £87.
For a combi boiler, the industry recommendation is to set the flow temperature to 50c for heating and 55c for hot water to save energy.
With a boiler and hot water cylinder, set the flow temperature to a few degrees over 60 for heating and hot water and set the hot water cylinder to 60c (the control for this is usually a third of the way up the tank).
INSULATION JACKET ON YOUR HOT WATER TANK
Saving Approximately £27
By adding a standard 80mm thick jacket to your hot water cylinder, this could save around £27 a year. It is also worth considering insulating any exposed hot water pipes (between the boiler and hot water cylinder) with a foam tube.
DRYING CLOTHES
Saving approximately £62
By drying your clothes on a clothes horse/airer or on a washing line (weather permitting!), this could save you £62 a year. Another money saving tip is by not using your tumble dryer and to stop placing clothes on the radiators – as this makes your boiler have to work harder.
WASHING MACHINE
Saving approximately £12
When using your washing machine, if you lower the temperature from a 40c wash to 30c, you could save an average of £12 a year.
CONTROLLING YOUR THERMOSTAT
Saving approximately £99
Set your thermostat rather than using the on/off switch or boost, as this can be quite costly because more gas is used/wasted. Having the setting between 18-21 degrees celsius is the recommended ideal temperature and just by turning it down by 1 degree, could save up to £99 on your energy bill.
REDUCING SHOWER TIME
Saving approximately £54
If you can keep your shower time down to 4 minutes, this could save an average household around £54 per year!
LIGHTING
Saving approximately £72+
Lighting is around 11% of your total energy bill. When replacing old bulbs, it's far more energy efficient to swap over to LED. LEDs use 70-80% less electricity which is a significant amount. According to the Energy Savings Trust, this can equate to between £5-13 per bulb, per year! In addition, you could reduce your bill by an additional £20 per year, just by switching off all lights when you leave the room.
STANDBY
Saving approximately £60
Avoid leaving appliances on standby. If you unplug anything that does not require re-charging, the average household can save up to £60.
FILLING IN THE GAPS
Saving approximately £97
Even if you were to put into place all the energy saving tips outlined above, a continuous draught could easily destroy all those efforts! So it's important to identify and block out any/all draughts which are typically around doors, windows (but can include other areas) and either trap the warmth in by using old towels/fabric, or by getting draught excluders which can be purchased inexpensively. You could employ a professional draught proofing company, but this could cost you a few hundred pounds.
If you still find yourself struggling to manage during this cost-of-living crisis, it is worth contacting your energy provider to ask for support. Under rules from the regulator Ofgem, your energy supplier has to help you – and this is usually by negotiating an affordable payment plan.
---
Latest posts