MPs will be debating the Stamp Duty Holiday extension and current online petition on Monday 1st February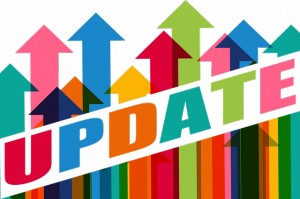 It's been confirmed that MPs will be debating the Stamp Duty Holiday extension on Monday 1st February at 4.30 pm. The 90-minute session will be led by Elliot Colburn MP who is a member of the Petitions Committee and Jesse Norman MP who is Financial Secretary to the Treasury, responding for the government.
The MPs will finally be given the opportunity to debate extending the Stamp Duty Holiday past 31st March 2021. The Petitions Committee have announced that politicians will be permitted to discuss the current online petition which is calling for a 6 month extension beyond the current deadline and which has up until now, amassed over 130,000 signatures.
There were concerns that the debate was not likely to take place any time soon, because the Leader of the House of Commons Jacob Rees-Mogg, suspended the use of Westminster Hall due to reasons of safety (relating to the latest lockdown) and to avoid any potential spread of the Covid-19 virus. The decision by Rees-Mogg to suspend petitions debates, was very unpopular across the housing market and with many MPs.
The announcement confirming that the virtual debates are allowed to go ahead on Monday, has been welcomed by Catherine McKinnell, the Chair of the Petitions Committee. Last week, she called on the government to make urgent plans to restart petitions debates following the decision to temporarily suspend the sittings in Westminster Hall.
A Labour MP, Catherine McKinnell said "I'm delighted we have been able to schedule two e-petition sessions, where Members from across the House, including those self-isolating and shielding, will be able to scrutinise the Government directly on issues raised by petitioners.
"As was the case when Westminster Hall was closed due to Covid-19 last year, we have had to innovate to find ways to hold the Government to account, and crucially to voice the concerns of petitioners in the House of Commons, while our usual debates cannot be held.
"As these petitions demonstrate, there are important issues affecting hundreds of thousands of people that are being missed. Their calls for help and support must be heard."
---
Latest posts