More good news for the housing market as 2021 also recorded the highest number of first-time buyers in over 15 years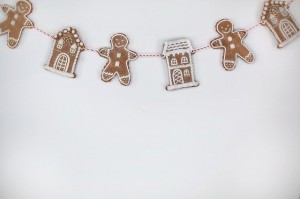 Prospective sales activity on the property portal Rightmove reached record numbers over the Christmas period, with high demand from buyers rising by 23% on Boxing Day, compared to the same time in 2020.
New sellers coming onto the market also jumped by 21%. This is the highest number Rightmove has ever recorded on Boxing Day. 26th December 2021 also represented the busiest day ever for visits to Rightmove's website and apps.
The Rightmove Director of Property Data, Tim Bannister, said: 'Despite the frenzied market activity we saw throughout 2021, we've recorded even higher levels of buyer demand in the period between Boxing Day and the New Year this year, driven by a sustained desire to get on and move.
'Not only this, but the increased number of new homes up for sale on Boxing Day compared to last year, signals a new group of sellers coming to market who have made it their New Year's resolution to move in 2022.
'This group may have held back last year due to the frantic market but are now seeing it as their time to take action, and have taken advantage of the high number of prospective buyers searching for their next home over the holidays.'
However, he also added that with buyer demand at such a high level, anyone seeking to move home should act sooner rather than later to beat the competition.
'The number of would-be sellers getting in touch with an agent to value their home, suggests more property choice to come for buyers.
'However, with buyer demand high, we'd recommend getting in touch with a local estate agent to book a viewing as soon as you see a property that could end up being the one for you,' he said.
The Boxing Day bounce is an annual tradition for estate agents, as potential movers use the time off between Christmas and New Year to commence their property search. It's also believed that having friends and relatives over to visit during the festive period can often highlight issues such as a lack of space, which also encourages people to browse a potential new home. As there were no further Covid restrictions implemented in England during the Christmas period for 2021, the usual festive family and social gatherings were still able to go ahead, unlike December 2020.
A further indication that January 2022 should be a busy month for the UK property market, was that 30th December 2021 was one of the top 10 busiest days ever for people requesting valuations of their homes. This points to a new group of sellers eagerly preparing to enter the market in 2022, who held back from listing their homes last year.
In 2021, the number of first-time buyers reached its highest level since 2006, up almost 36% on 2020, according to the Yorkshire Building Society. First-time buyers now make up half of all mortgaged house purchases, supported by record-low interest rates.
The average rate on a two-year fixed mortgage with a 5% deposit was 3.09% last month, according to Moneyfacts. Borrowing conditions may become even more accommodating for first-time buyers if the Bank of England relaxes lending rules, as it is expected to do soon.
Despite the recent interest rate rise from 0.1% to 0.25%, the Bank of England plans to make changes to the rate rise stress tests for mortgage borrowers which would make it easier for first-time buyers to obtain a bigger loan. The affordability test, which is also known as a reversion rate, is designed to check that borrowers could still meet their mortgage payments in the event of a rate rise.
This is encouraging news and would be a big boost to first-time buyers, who can often find it more difficult to get onto the property ladder.
According to the latest data from the Nationwide Building Society, the average house price surged by nearly £24,000 over the year, marking the biggest increase ever recorded in a single year in cash terms.
If you are interested in selling your property, please call our Sales Managers on 020-7619-3750 (Archway), 020-7354-9111 (Highbury) or 020-7281-2000 (Stroud Green), or email info@davidandrew.co.uk to book your FREE market appraisal.
---
Latest posts