Stamp Duty Holiday extended and Mortgage Guarantees announced in the Chancellor's Budget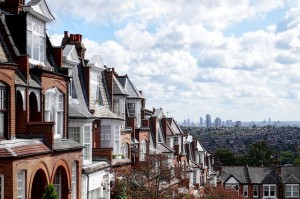 The Chancellor of the Exchequer confirmed during his Budget announcement to the House of Commons yesterday, that as part of his plans to boost the economic recovery, the Stamp Duty Holiday will be extended until the end of September.
Rishi Sunak also announced that the up-to-£500,000 "nil-rate band" for Stamp Duty will finish at the end of June, rather than the original deadline of 31st March. It will then be tapered until 30th September 2021. Therefore, until 30th June 2021, no Stamp Duty will be charged on a residential property bought for up to £500,000.
In addition, no Stamp Duty will be charged on a residential property bought for up to £250,000, until 30th September 2021.
The Chancellor was under increasing pressure to increase the Stamp Duty Holiday deadline amid growing concerns by many across the property industry that it was creating a cliff-edge and jeopardised thousands of buyer transactions which were at risk of falling through, if they missed the previous deadline set at the end of March.
First-Time Buyers will also be able to buy homes with a deposit of 5% under a new scheme announced by Rishi Sunak yesterday. It is hoped the 'mortgage guarantees' will help current homeowners as well as First-Time buyers looking to buy a house worth up to £600,000. The Chancellor announced 'Lenders who provide mortgages to homebuyers who can only afford a 5% deposit will benefit from a Government guarantee on those mortgages. 'I'm pleased to say that several of the country's largest lenders including Lloyds, NatWest, Santander, Barclays and HSBC will be offering these 95% mortgages from next month, and I know more, including Virgin Money will follow shortly after. 'A policy that gives people who can't afford a big deposit the chance to buy their own home. As the Prime Minister has said, we want to turn generation rent into generation buy.'
Under this scheme, the Government will offer to take on some of the risk of low deposit loans, meaning lenders would have some protection from potential losses. These types of loans are often seen as more of a risk because borrowers could end up in negative equity if house prices fall, meaning they owe more than their property is worth. Lenders will be able to purchase a Government guarantee that compensates them for a portion of their losses in the event of foreclosure. The chancellor will incentivise lenders to provide mortgages to first-time buyers, and existing homeowners, with just 5% deposits to purchase properties worth up to £600,000.
This new initiative follows in the footsteps of the UK-wide Help-to-Buy mortgage guarantee scheme, which was launched in 2013 and helped to rejuvenate the property market after the devastating 2008 financial crisis. That scheme, which also offered 5% deposit mortgages, is no longer running. However, it had helped over 100,000 households across the UK to buy a home, but it also drew accusations of pumping up property prices. Many low deposit mortgages vanished from the market last year amid concerns about the wider economy during the Covid-19 pandemic.
"A government backed mortgage guarantee scheme will help first time buyers get on the housing ladder at a time when for many owning a home seems an impossible dream," commented Mark Hayward, Chief Policy Adviser at Propertymark, prior to the Budget announcement yesterday.
"Alongside the potential extension of the stamp duty holiday that we have been calling for, this new scheme will go some way in giving some hope to first time buyers at a time when the size of deposits required means they fall at the first hurdle."The new mortgage guarantee scheme is designed to help more first-time buyers onto the housing ladder to transform 'generation rent' into 'generation buy'.
Iain McKenzie, CEO of The Guild of Property Professionals, commented yesterday: "The chancellor gave the property market a double shot in the arm today, with a boost from the stamp duty holiday extension and 95% mortgages. "Extending the stamp duty holiday until the end of June, then phasing it out until September should help avoid a sudden downturn in prices caused by the much-feared cliff-edge end. "With the zero-rated stamp duty limit extended to £250k until the end of September and the average UK house price being £252k, it means that thousands of people can benefit from this incentive – particularly first and second-time buyers. "The government is really looking to turn Generation Rent into Generation Buy."
Rightmove estimated that 45% of all properties in England will now be exempt from Stamp Duty from July through to September. The UK's largest online property portal expects an additional 300,000 property transactions in England could get through as a result of the extension, but also cautioned that new buyers who weren't already in the process of buying a home were unlikely to meet the new deadline.
"We're likely to see a rush of new buyers also trying to make use of the savings, but it's worth remembering that the huge logjam will mean a new sale being agreed is still likely to take over four months on average to complete," said Rightmove's Tim Bannister.
Tomer Aboody, Director of property lender MT Finance, said: "The stamp duty holiday extension is welcome and will ease the logjam many are facing. The gradual tapering of the return to the £125,000 nil rate band by 1 October should also help avoid the cliff edge that many feared we would have with a sudden cut-off point. "With further assistance towards those with a small deposit by backing 95% mortgages, the government will indeed help turn Generation Rent into Generation Buy, encouraging would-be purchasers to get on the ladder. The chancellor recognises the importance of the housing market to the wider economy and is doing all he can to support it."
There was no mention of capital gains tax in the Budget prompting speculation that the government will announce an increase at a later stage. The government will publish a number of tax-related consultations and calls for evidence at the end of March.
---
Latest posts