UK house price growth rose unexpectedly to 11% in August despite the ending of the stamp duty holiday at the end of June.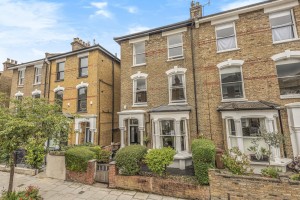 The Nationwide's house price index announced that the UK house price growth rose unexpectedly to 11% in August, up from 10.5% in July.
The monthly house price inflation also rose from 0.6% in July to 2.1% in August.
Taking into Consideration the minimum stamp duty tax threshold moved from £500,000 to £250,000 on 30th June 2021, Nationwide's Chief Economist - Robert Gardner, was surprised to see the rate of house price growth increased.
Gardner said: "The bounce back in August is surprising because it seemed more likely that the tapering of stamp duty relief in England at the end of June would take some of the heat out of the market.
"Moreover, the monthly price increase was substantial – at 2.1%, it was the second largest monthly gain in 15 years, after the 2.3% monthly rise recorded in April this year.
"The strength may reflect strong demand from those buying a property priced between £125,000 and £250,000 who are looking to take advantage of the stamp duty relief in place until the end of September, though the maximum savings are substantially lower (£2,500 compared to a maximum saving of £15,000 on a property valued at £500,000 before the stamp duty relief in England tapered).
"Lack of supply is also likely to be a key factor behind August's price increase, with estate agents reporting low numbers of properties on their books."
The Property Economist at Capital Economics – Andrew Wishart, said: "The unexpectedly large rise in house prices in August is yet another reason to think that house price growth will shrug off the end of the stamp duty holiday.
"It also suggests our forecast that house prices will rise by 7% this year is too pessimistic. We now expect house price growth to be closer to 9% in Q4."
Nationwide's - Robert Gardener predicted that activity is likely to soften after the stamp duty tax holiday expires on 30th September 2021.
However, it is expected that high pent-up demand and falling supply will support further house price growth until at least the end of the year.
If you're thinking of selling your property or just curious to find out its value, please call us on 020-7619-3750 (Archway), 020-7354-9111 (Highbury) or 020-7281-2000 (Stroud Green), or email info@davidandrew.co.uk to book your FREE market appraisal.
---
Latest posts