"Whittington Babies is a charity based in Highgate, North London. It was established in 1986 by a group of parents whose babies had spent time in the Neonatal Intensive Care Unit (NICU) and Special Care Baby Unit (SCBU) at Whittington Hospital.
Together the units care for 400 sick and premature babies every year. Whittington Babies supports the families of babies in NICU and SCBU and the doctors and nurses who work there.
We are very grateful for the support from David Andrew. Their generosity has enabled us to buy equipment used by staff to help them care for the babies on the unit and to train parents in procedures to enable them to look after their babies.
With the donations received from David Andrew, we have been able to buy a mobile breast pump and a Hungry Manikin, which is a training tool that helps nurses and doctors demonstrate how to insert nasogastric and gastrostomy tubes, which are essential for babies who are too premature or unwell to breastfeed or bottle feed.
In July 2019, Philip Chuku and Theo Dorges from the David Andrew team, ran in a London 10k race and have raised over £2,500 for Whittington Babies! This will enable us to provide equipment that would not otherwise have been procured by the NHS. This equipment has made a world of difference for both clinical staff and parents.
Many parents and staff live close to the hospital and have links to the local community, so it's also fantastic to have the support of a local business such as David Andrew. On behalf of all the staff, parents and babies - thank-you!"
Pia Ingberg Chair of Whittington Babies
http://whittingtonbabies.org.uk/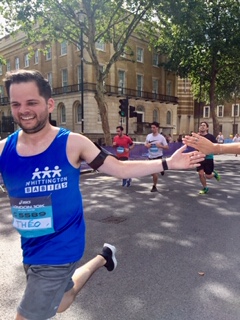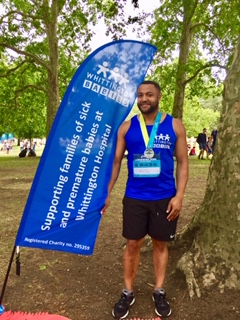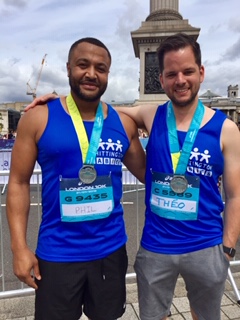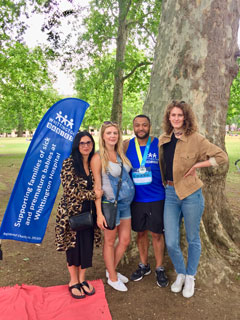 Our colleagues Philip and Theo took part in the London 10k on the 21st of July in support of Whittington Babies. Click Here to find out more and donate to this very worthy cause!